426 MORRIS ST. – TENNESSEE LUNCH / PETE'S
Longtime, central spot for quick eats, under various names from the 1930s until at least the 1970s.
In tours
This building does not appear in any tours yet.
Last updated
Wed, 03/20/2019 - 11:02pm by gary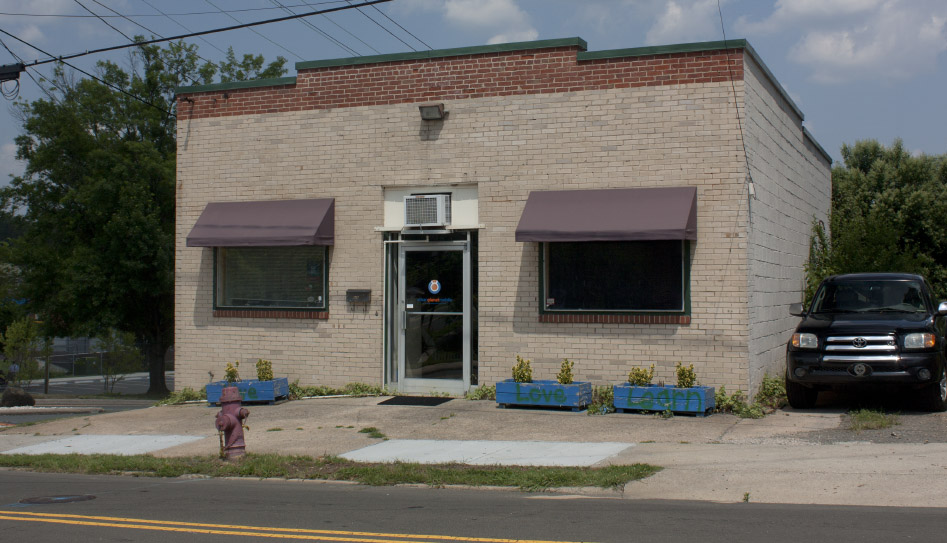 05.30.11
Sparking the interest of passersby at the southeast corner of Morris and Corporation across from the old Durham Athletic Park, this brick-faced cinder block structure is certainly older than the date given on county property listings (1999?!).
While no building is shown on the plat for the neighboring house in 1928, a virtually identical structure appears at this corner on Sanborn maps going back to 1937.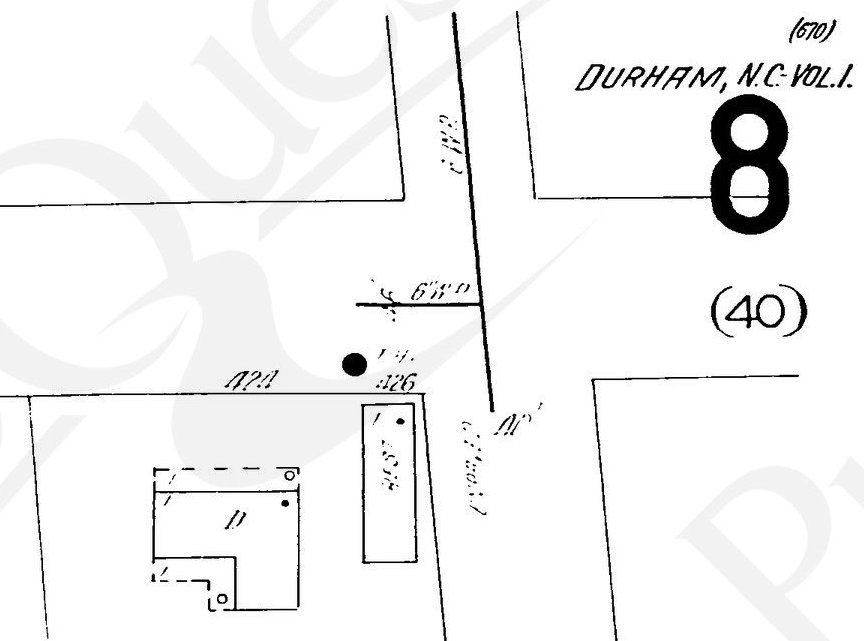 (ProQuest Sanborn Maps accessible to Durham County Library patrons via NCLive.org)
While the text is faded in the scan, both this and the 1950 revision clearly mark 426 Morris Street as a restaurant.  That's backed up by the city directories, which list the address as Tennessee Lunch in 1940 and variations on the name Pete's / Pete's Place / Pete's Quick Lunch from the late 1940s until the 1960s.  For those in search of photo evidence, see the bottom left corner of this aerial shot from the 1940s or 1950s.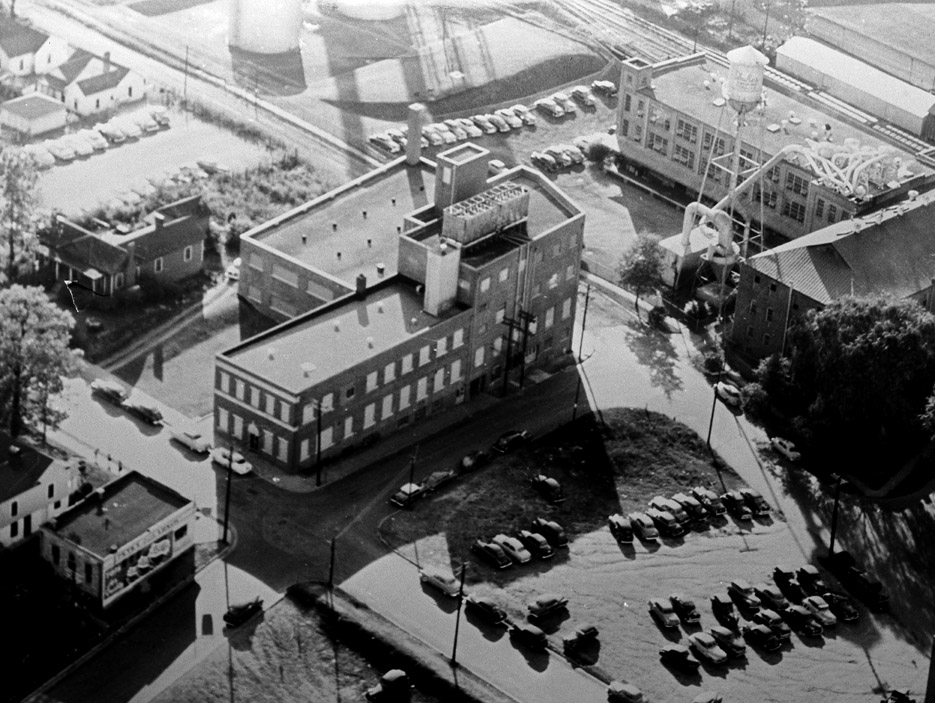 (Courtesy The Herald-Sun Newspaper - looking southwest, the building at center was the BC Remedy Company. Further to the top right is the old Brodie Duke Warehouse along the Duke Beltline railway.  The last three houses still standing in this neighborhood as of spring 2019 are also visible: the two white one-story structures at the top left now at 318-320 Liggett Street and the split-level immediately to the left of the restaurant at 424 Morris Street.)
It's not immediately clear who the titular Pete of Pete's Place was, as both the phonebooks and property records connect the eatery with Spiros P. Koutrokois and family members for many years prior to his death in the late 1970s.  Perhaps Pete comes from the middle initial or some effort to simplify the proprietor's Greek name for unfamiliar patrons.
In his later years, Koutrokois leased the restaurant space out to other operators, one of whom - Robert A. Atkins - ran it as Atkins Restaurant until selling his equipment back to the owner at the end of his lease in 1974.  The subsequent history of the building remains unclear, though the side facing the ballpark was painted in Durham Bulls colors in their final years here.  See 426 Morris across the street behind home plate.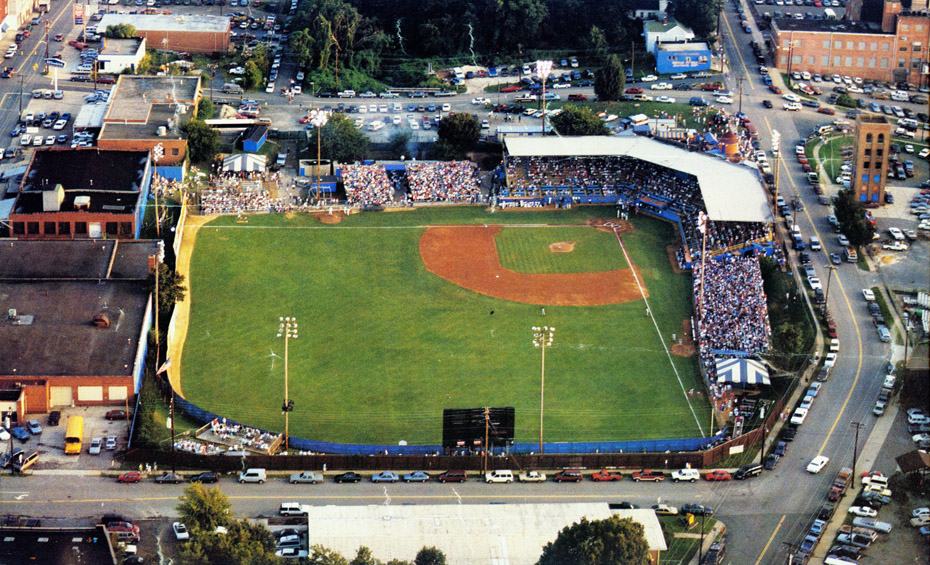 (1993 season, Courtesy of Simon Griffiths)
Since then, the building served as home to Accent Hardwood - since moved to Foster Street - and an education software startup called Urban Planet Mobile (whose insignia are on the door in the 2011 picture at the top of the original post).
Most recently, it has been used as staging grounds for the construction company developing the corner of Corporation and Foster adjacent to Durham Central Park.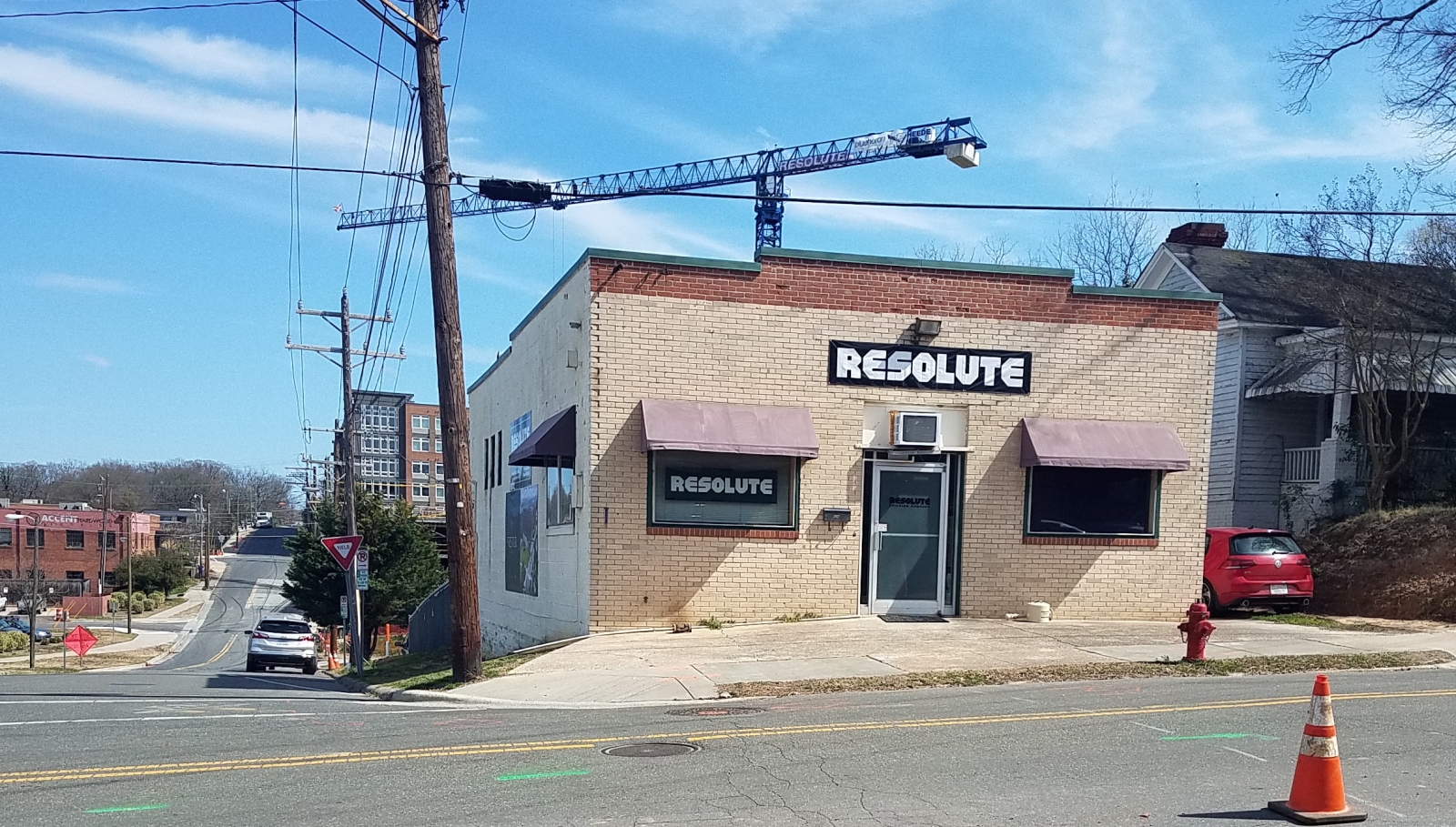 (N. Levy, 03.14.2019)