2109 DUNCAN ST. – WALKER HOUSE / UTILITY PLUMBING
In tours
This building does not appear in any tours yet.
Last updated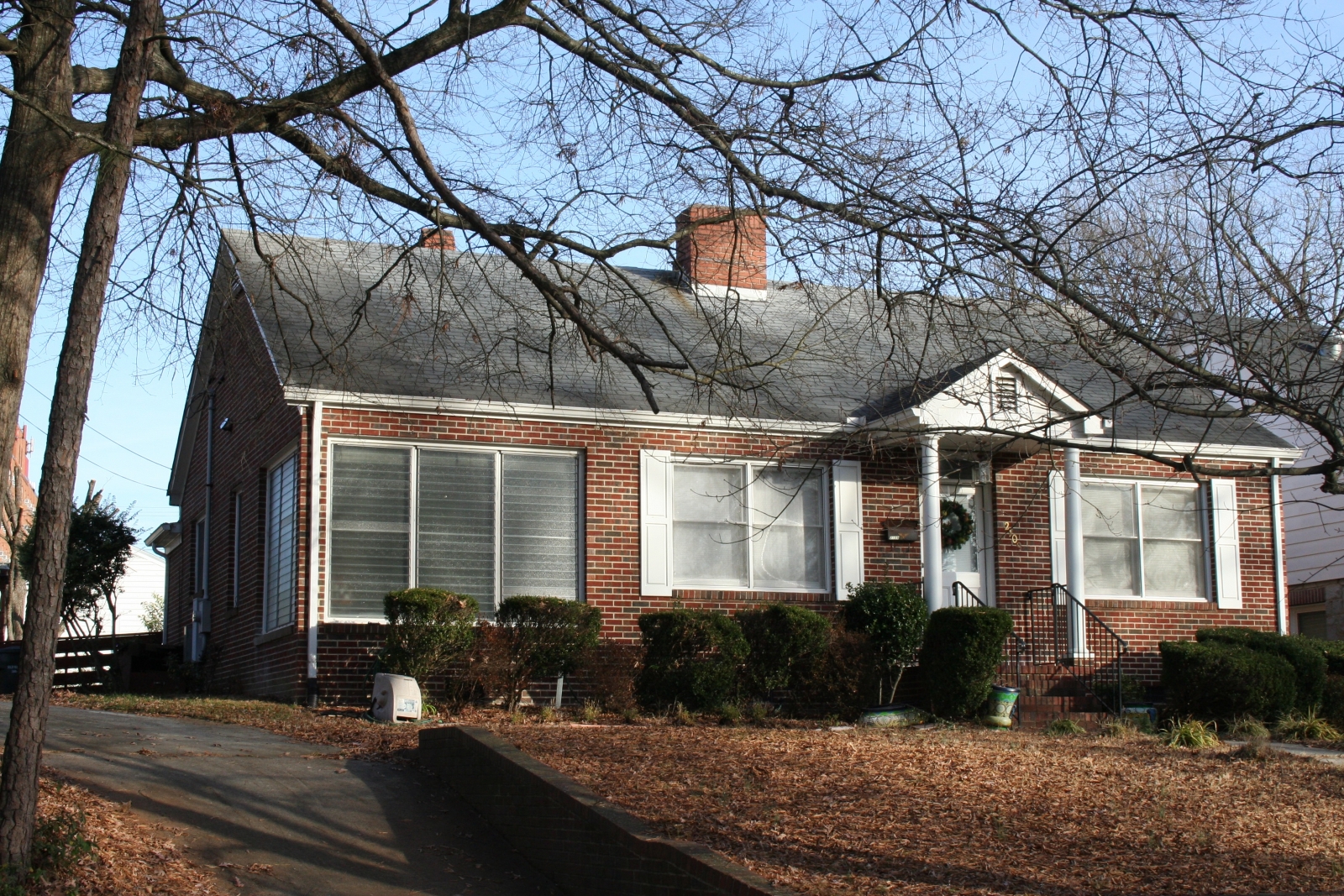 From the National Register Historic District description:
Located on a slight rise with a brick retaining wall and brick steps at the sidewalk, the one-story, side-gabled house is four bays wide and double-pile. The house has replacement windows and a replacement one-light-over-two-panel door with transom centered on the façade and sheltered by a front-gabled porch supported by columns. The house has louvered vents in the gables, two interior brick chimneys, and an inset porch at the left front (northwest) is supported by a brick pier and has been enclosed with jalousie windows. A wide gabled rear ell connects to a side- gabled brick wing that is nearly as large as the main section of the house, resulting in an U- shaped plan. County tax records date the house to 1945 and the earliest known occupants are Ralph Walker, a tank tester, and his wife, Bernice Walker, a bookkeeper at a plumbing company, in 1945.  According to deed records, Mrs.Walker transferred ownership of the house to Earl C. Walker and Omelia Walker on January 6, 1992.