JOSPEH D. RIVERS HOUSE
Split-level type house with such Modernist features as a concrete block lower level containing a garage and attached carport with metal pip posts, asbestos siding, tar-and-gravel roofs, and a large interior chimney. Joseph D. Rivers, an architect at George W. Carr Associates, was the owner-occupant in 1950.
In tours
This building does not appear in any tours yet.
Last updated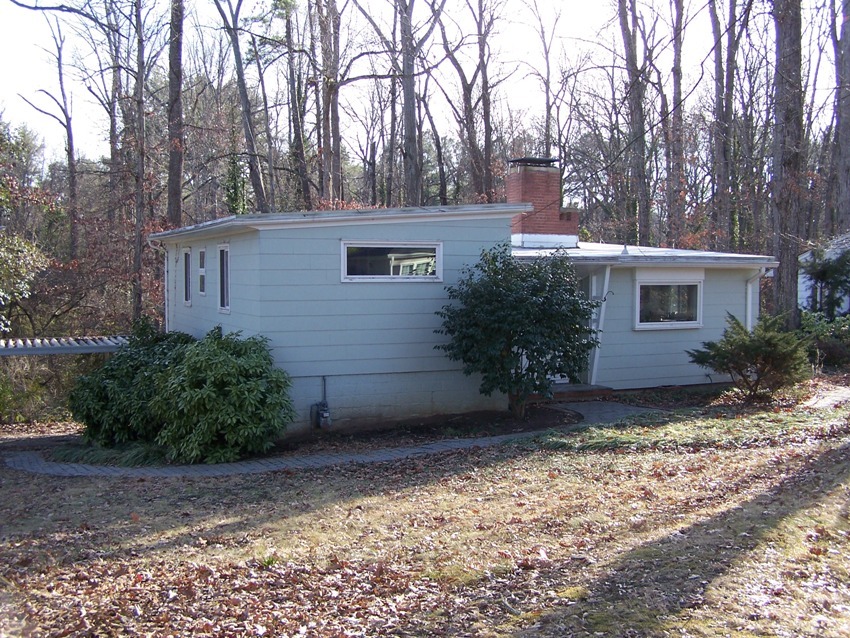 From the National Register nomination form of 2005, completed by M. Ruth Little:
Split-level type house with such Modernist features as a concrete block lower level containing a garage and attached carport with metal pip posts, asbestos siding, tar-and-gravel roofs, and a large interior chimney. Other features are a door with sidelights and a shallow stoop supported by an angled wooden ladderlike post, 2 wide fixed pane windows on the façade, and sliding windows on the sides. Joseph D. Rivers, an architect at George W. Carr Associates, was the owner-occupant in 1950. [1950 CD, Carr interview]