DR. CALVIN S. HICKS HOUSE
2 ½-story side-gabled brick Colonial Revival-style house with end chimney, 6-over-6 sash windows, and a recessed door with sidelights and a pilastered surround. Dr. Calvin S. Hicks, physician at 123 W. Main St., was the owner-occupant in 1940.
In tours
This building does not appear in any tours yet.
Last updated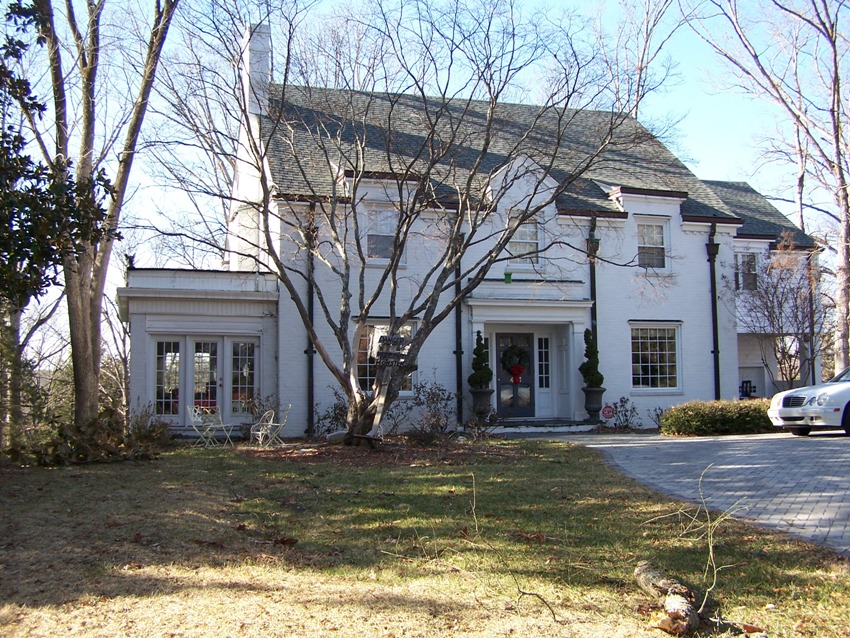 From the National Register nomination form of 2005, completed by M. Ruth Little
2 ½-story side-gabled brick Colonial Revival-style house with end chimney, 6-over-6 sash windows, and a recessed door with sidelights and a pilastered surround. The flanking lower façade windows are fixed multi-pane windows; the upper façade windows are wall dormers. At left is a 1-story sunporch, at right is a 2-story wing with a garage in the lower story. The brick has been painted. Dr. Calvin S. Hicks, physician at 123 W. Main St., was the owner-occupant in 1940. [1940 CD]