803-805 LANCASTER – ROLLINS APARTMENTS
In tours
This building does not appear in any tours yet.
Last updated
Sun, 11/02/2014 - 8:11am by gary
Location
36° 0' 35.9316" N, 78° 54' 49.7664" W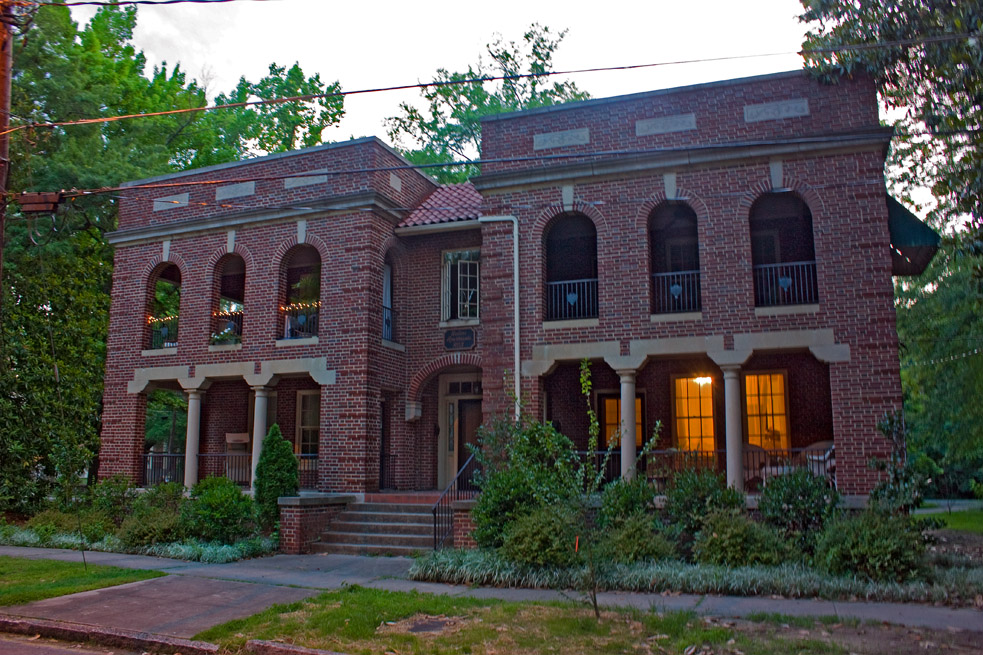 Find this spot on a Google Map. 36.009981,-78.913824
(Below in italics is from the National Register listing; not verified for accuracy by this author.)
Handsome four-story neoclassical style four-plex with Flemish bond exterior built 1920s. The entrance of double doors with transom and sidelights is recessed behind a round arch with stone consoles at its base. On either side of the entrance, arcaded two-tiered porches project, one for each unit. The lower porches have impost blocks between Tuscan columns and lintels, all of stone, while second-story porches are more enclosed, featuring open round-arched "windows" with stone sills and keystones. The porches also have brick quoins, molded stone cornices and flat brick parapets with stone panels bearing foliate designs. Rich interior detail includes marble mantels. Raised basement contains storage and utility rooms. Large yard has four­-car garage at rear. Begun by area developer F.M. Tilley who went bankrupt in middle of project, and completed by E.T. Rollins. Converted to condominiums late 1970s.