2110 FAYETTEVILLE ST. – VIOLA G. THOMPSON HOUSE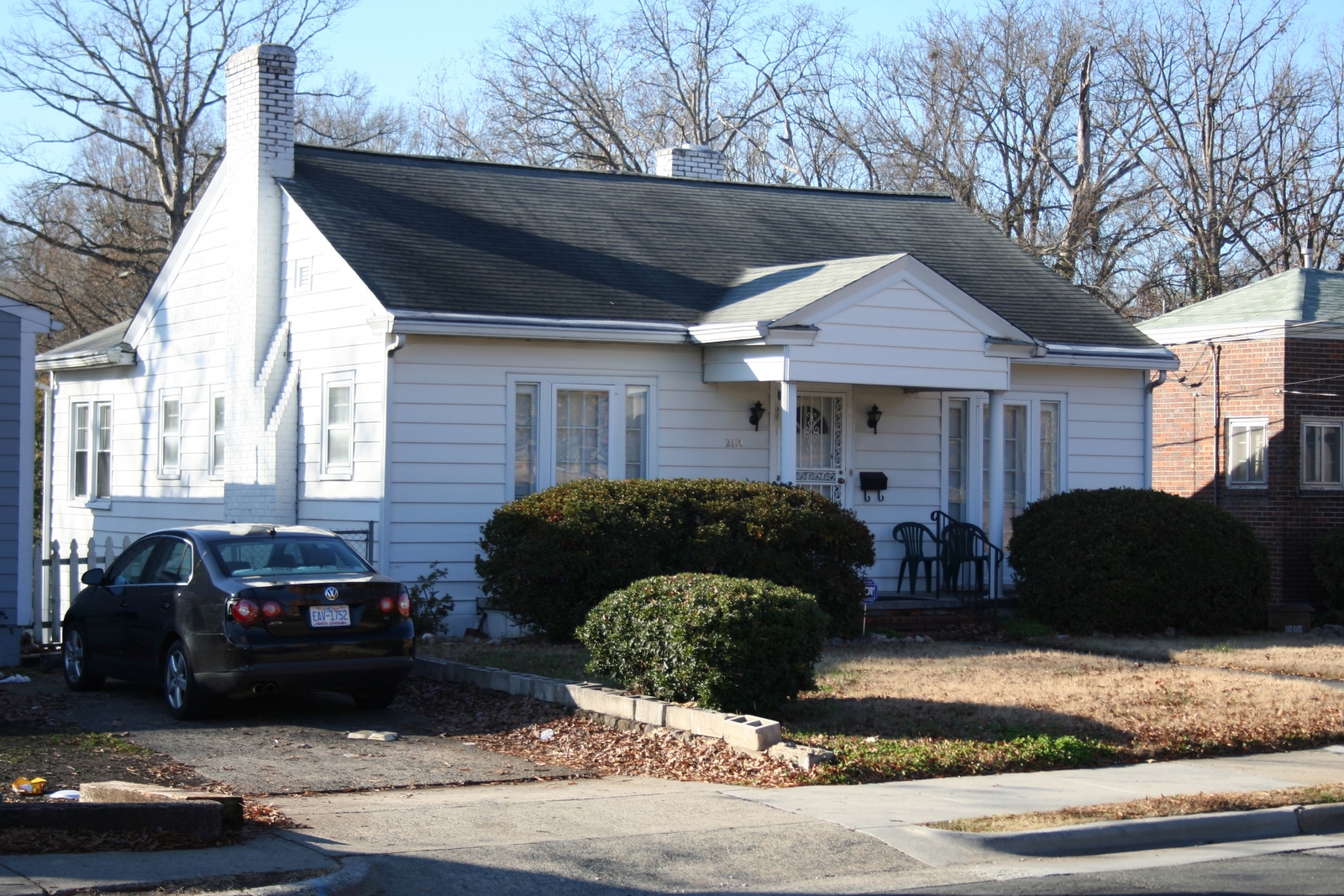 From the National Register Historic District description:
This one-story, side-gabled Minimal Traditional-style house is three bays wide and double-pile with a full-width, gabled rear wing. The house has aluminum siding, six-over-six wood-sash windows, an interior brick chimney, and an exterior brick chimney on the left (south) gable end. The replacement front door, centered on the façade, is sheltered by a front-gabled roof supported by vinyl columns. It is flanked by fifteen-light French doors, each with five-light sidelights. There is a shed-roofed enclosed porch near the rear of the right (north) elevation with a basement-level entrance below the porch and basement-level glass block windows on the north elevation. The earliest known occupant is Viola G. Thompson, an office secretary at NC Mutual Life Insurance Company, in 1940 and the first female member of the company's board. By the late 1950, the house was occupied by George and Rosemond Cox, both employees at NC Mutual.