2107 CONCORD ST. – SILAS & GENEVA MCALLISTER HOUSE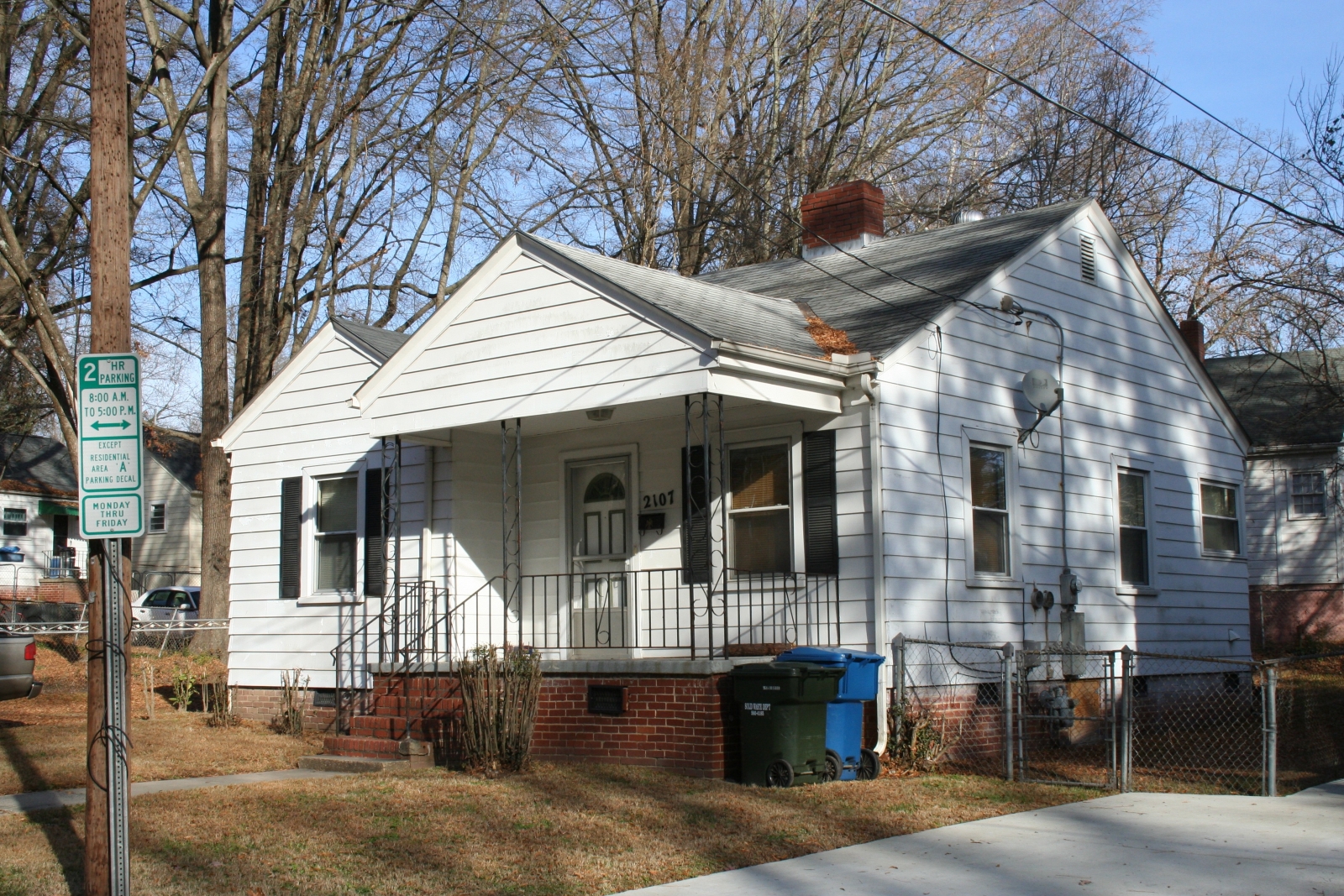 From the National Register Historic District description:
Typical of 1940s construction in the district, this one-story, side-gabled, Minimal Traditional- style house is three bays wide and triple-pile with a projecting, front-gabled bay on the left (north) end of the façade. The house has aluminum siding, vinyl windows, rectangular vents in the gables, and an interior brick chimney. The replacement front door, centered on the façade, is sheltered by a two-bay-wide, front-gabled porch supported by decorative metal posts with a metal railing. The earliest known occupant is Sylas McAllister, a loan processor at NC Mutual Savings and Loan Association, and his wife, Geneva McAllister, a secretary at North Carolina Mutual, in 1947.
The McAllisters lived in the house, with their son, until appoximately 1959 when they moved to New Jersey.  According to the 1960 City Directory, Zallie Sanders, with his wife and daughter, lived in the house for two years. In the 1962 City Directory, Richmond Edward Stewart, his wife Eunice, and their daughter, lived in the house.  Both of these families had ties to North Carolina Mutual in various capacities.  City tax records show that this house was sold in 1968 to Jackson C. Trueitt and Marie Trueitt.  In 2001, ownership was transferred to Marie Trueitt solely.  The property remained as rental property.  Deed records show additional owners.  On December 3, 2001, the property was sold to Rebuild Durham; and  on September 12, 2017, Blue and Red Properties LLC became the owners.
This property has remained a rental investment.