1923 CECIL ST. – LILLIAN & LARRY TURRENTINE, SR. HOUSE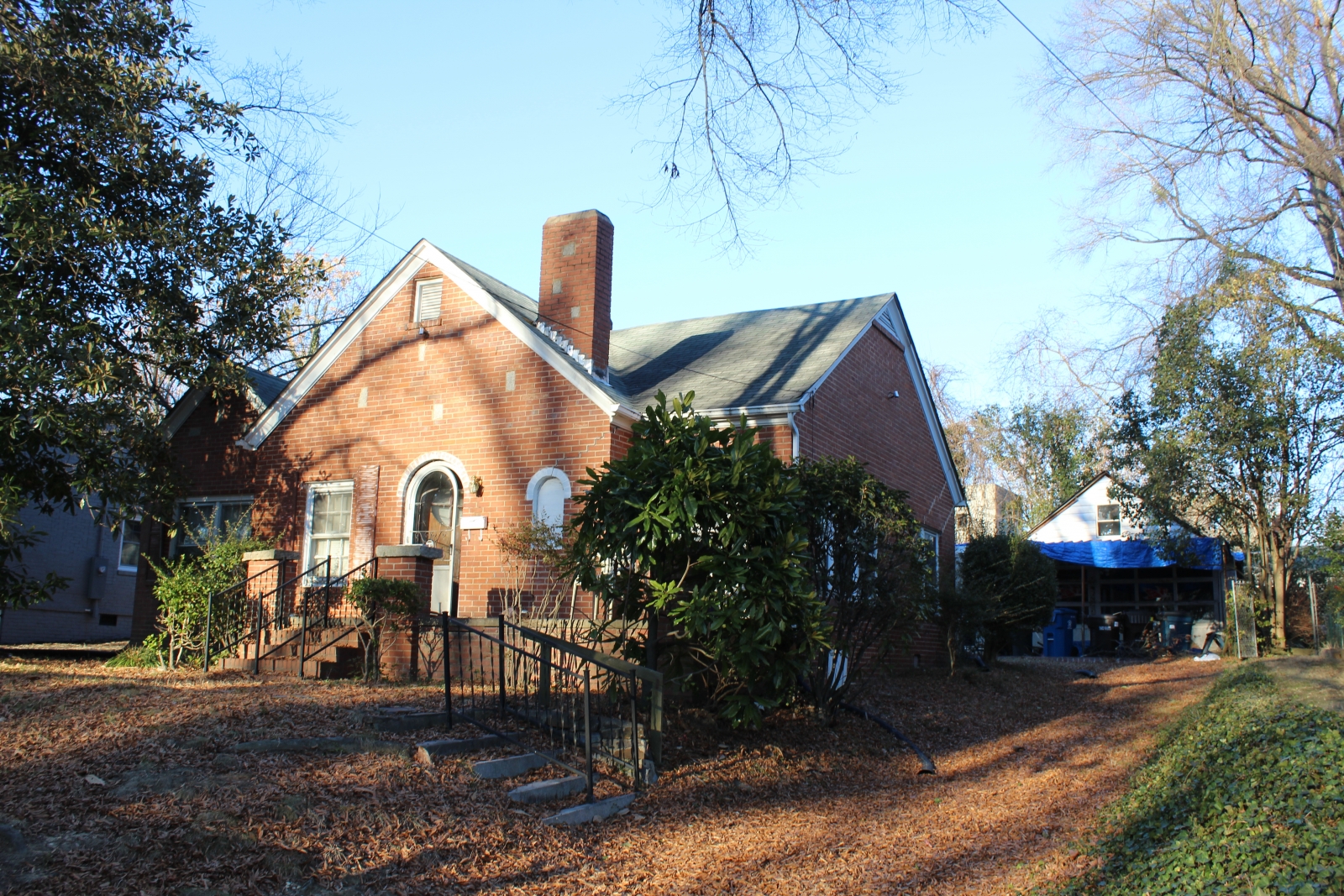 From the National Register Historic District description:
With distinctive stone detailing on the front-gabled wing and interior brick chimney, this one- story, side-gabled, Minimal Traditional-style house is five bays wide and double-pile. It has a brick veneer, six-over-six wood-sash windows, generally paired, flush eaves, and triangular louvered vents in the side gables. A three-bay-wide, front-gabled wing, centered on the façade, has an arched batten door with four lights in its center within an arched brick surround. There is a single window to its left (northwest), a blind arch to its right (southeast), and a rectangular louvered vent in the gable. An uncovered brick terrace extends from the door to the right end of the façade, accessing paired ten-light French doors. A low gable is located over the left bay of the façade. County tax records date the house to 1946 and the earliest known occupants are Larry Turrentine Sr., a heavy equipment operator, and his wife, Lillian Turrentine, a clerk at NC Mutual Life Insurance Company, in 1950. Lillian later became a Licensed Practical Nurse and a Registered Nurse at Duke Hospital.
A road builder, Larry Turrentine, Sr., is said to have carried out the grading and paving of the streets that formed the western loop of Nelson and Cecil Streets, and received the lot at 1923 Cecil as part of compensation for that work.