1917 CECIL ST. – LANZER & DELOIS MCCALL HOUSE
In tours
This building does not appear in any tours yet.
Last updated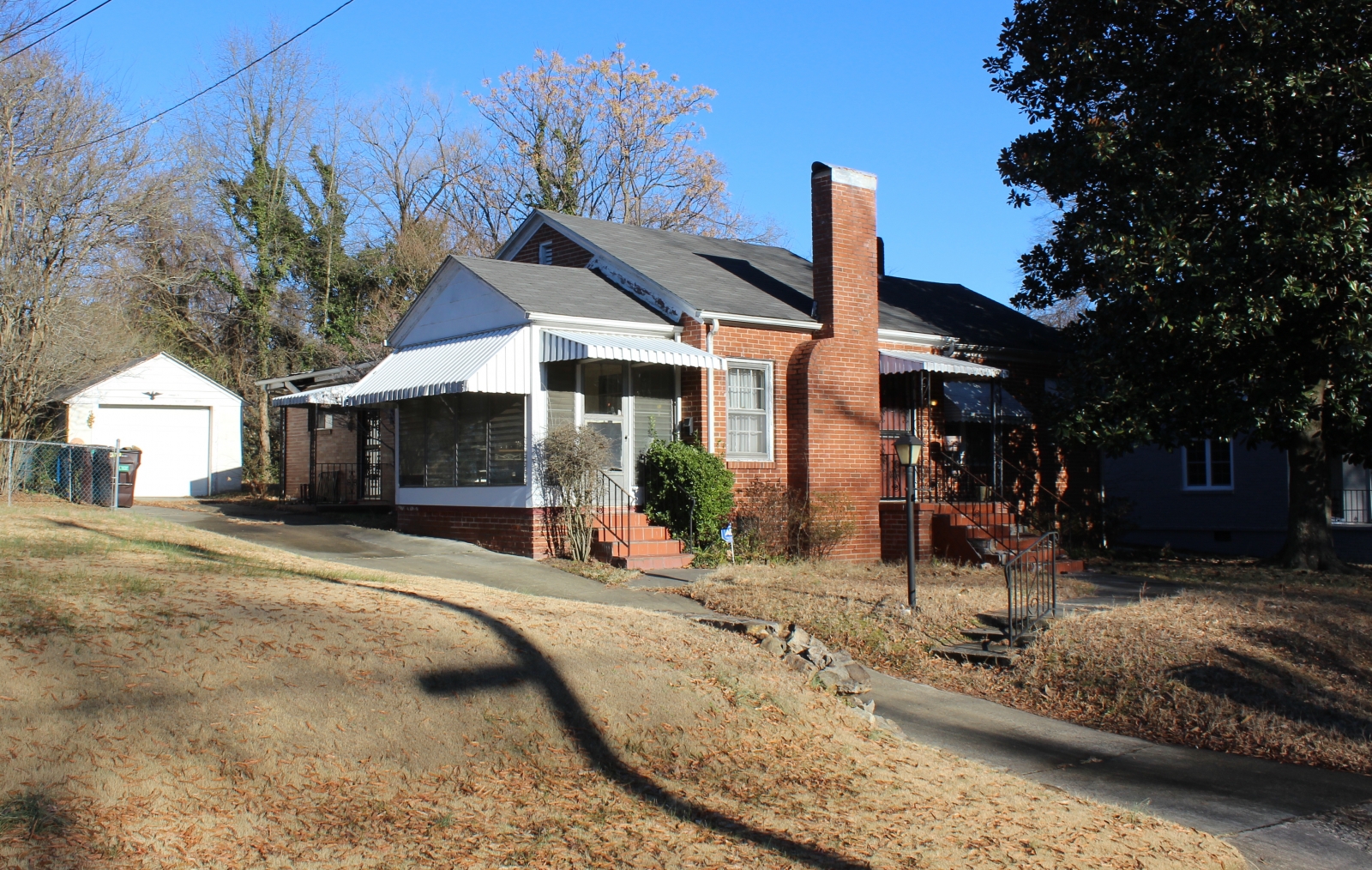 From the National Register Historic District description:
This one-story, side-gabled, Minimal Traditional-style house is four bays wide and double-pile with the right (southeast) two bays located under a slightly lower roofline. The house has a brick veneer, six-over-six wood-sash windows, flush eaves, rectangular louvered gable vents, and an interior brick chimney. The entrance, located near the center of the façade, is a two-light-over- four-panel door sheltered by an aluminum awning on decorative metal posts. To its left (northwest) is a front-facing exterior brick chimney on the façade. A side-gabled porch on the left elevation is enclosed with jalousie windows and has asbestos siding in the gable. A later, full-width, gabled rear wing has a different color of brick veneer and high, aluminum-framed slider windows. Entrances on the right elevation of the main section and the left elevation of the rear ell are both sheltered by aluminum awnings on decorative metal posts. A low stone wall extends along the west side of the driveway. County tax records date the house to 1946 and the earliest known occupants are Lanzer J. McCall, an employee at Liggett and Myers, and his wife, Delois E. McCall, in 1950.