1915 CECIL ST. – JOSEPH & ERNESTINE ALLEN HOUSE
In tours
This building does not appear in any tours yet.
Last updated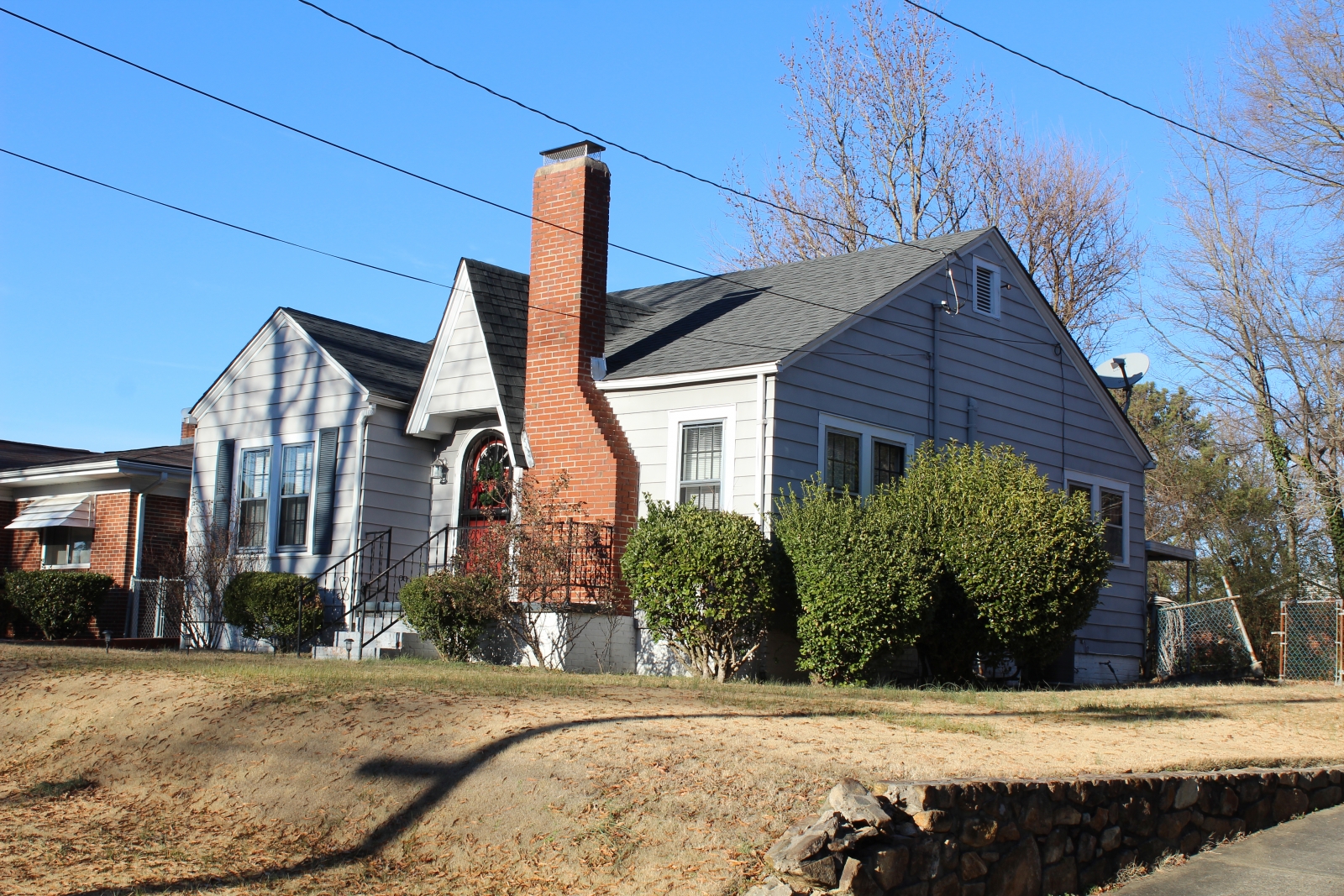 From the National Register Historic District description:
Typical of post-World War II housing, this one-story, side-gabled Period Cottage is three bays wide and double-pile with a projecting, front-gabled bay on the left (northwest) end of the façade. It has aluminum siding, six-over-six wood-sash windows, flush eaves, and rectangular louvered vents in the side gables. A replacement door centered on the façade is sheltered by a projecting, steeply pitched, front-gabled roof and accessed by an uncovered brick terrace that extends to the right (southeast) in front of a front-facing, exterior brick chimney on the façade. A walkway at the rear of the house is covered by flat-roofed, aluminum awnings and leads to a flat- roofed carport at the left rear (northwest). County tax records date the house to 1948 and the earliest known occupants are Joseph Allen, a porter at United Department Store, and his wife, Ernestine Allen, in 1950.