1914 CECIL ST. – JOSEPH & OTELIA BECTON HOUSE
In tours
This building does not appear in any tours yet.
Last updated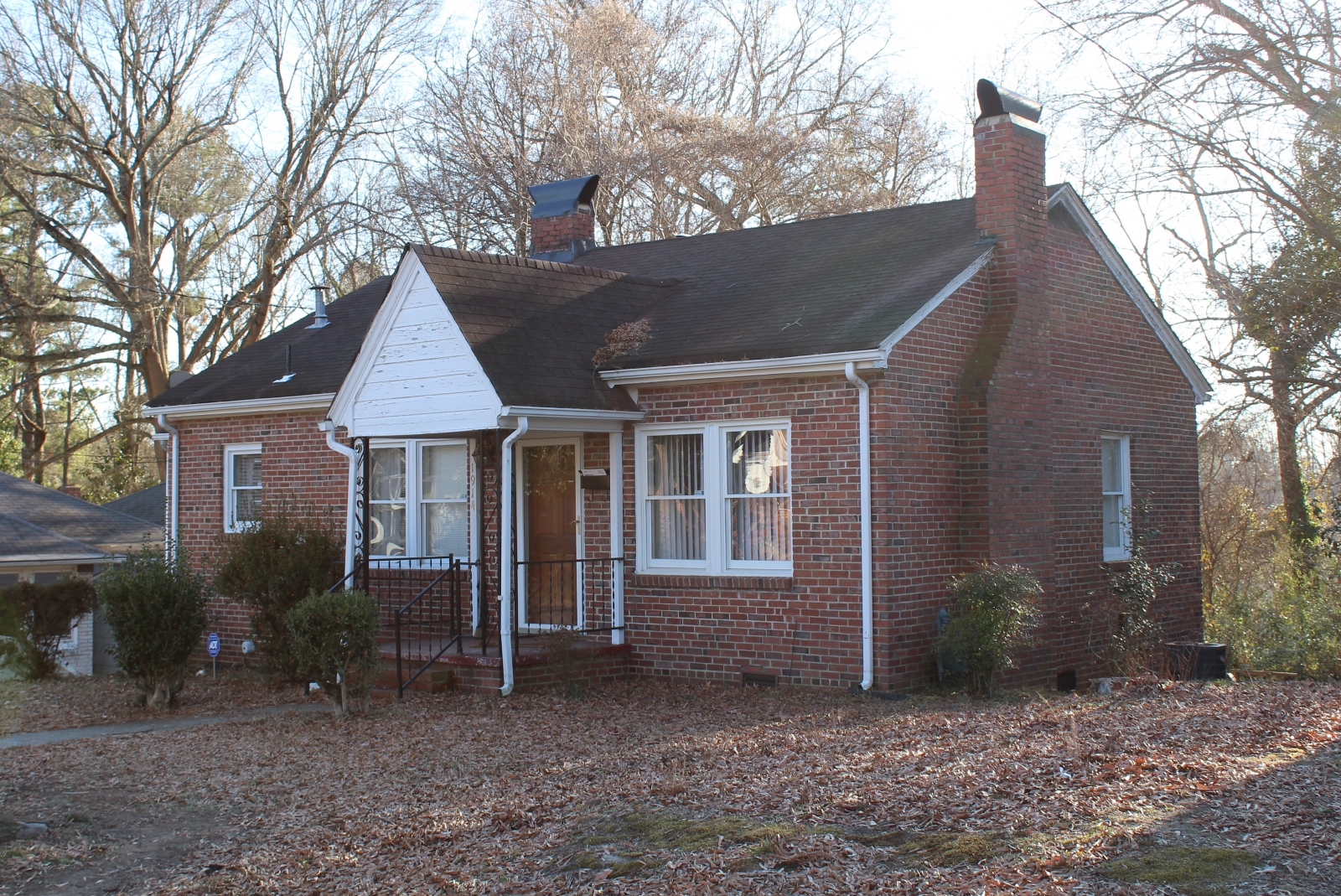 From the National Register Historic District description:
This one-story, side-gabled, Minimal Traditional-style house is four bays wide and double-pile with a brick veneer, flush eaves, an interior brick chimney, an exterior brick chimney on the right (northwest) elevation, and vinyl windows. The six-panel panel door, just right of center on the façade, is sheltered by a front-gabled porch supported by decorative metal posts with German- profile weatherboards in the gable. A side-gabled wing on the left (southeast) elevation has vinyl siding and windows. The property slopes down to the rear (southwest), requiring the side-gabled wing to be supported by metal posts. County tax records date the house to 1948 and the earliest known occupants are Joseph W. A. Becton, a laborer at Liggett & Myers Tobacco Company, and his wife, Ophelia [sic] G. Becton, in 1950.
After graduating from nearby Hillside High School and serving in the U.S. Marine Corps, the couple's first son, Joe Becton, Jr., became a prominent civil rights advocate and public servant.  He headed the city's Human Relations Commission from 1970 until his retirement in 1973, a role which included organizing the charettes on school desegregation with the unlikely pairing of community activist Ann Atwater and former klan member C. P. Ellis (a story detailed in the Osha Gray Davidson book, Best of Enemies, more recently the inspiration for the 2019 film under the same title).
Becton, Jr., and his wife, Edna Raye Becton, owned the house at 1914 Cecil Street until the mid-1990s.