1913 CECIL ST. – BENJAMIN F. & DOROTHY SMITH HOUSE
In tours
This building does not appear in any tours yet.
Last updated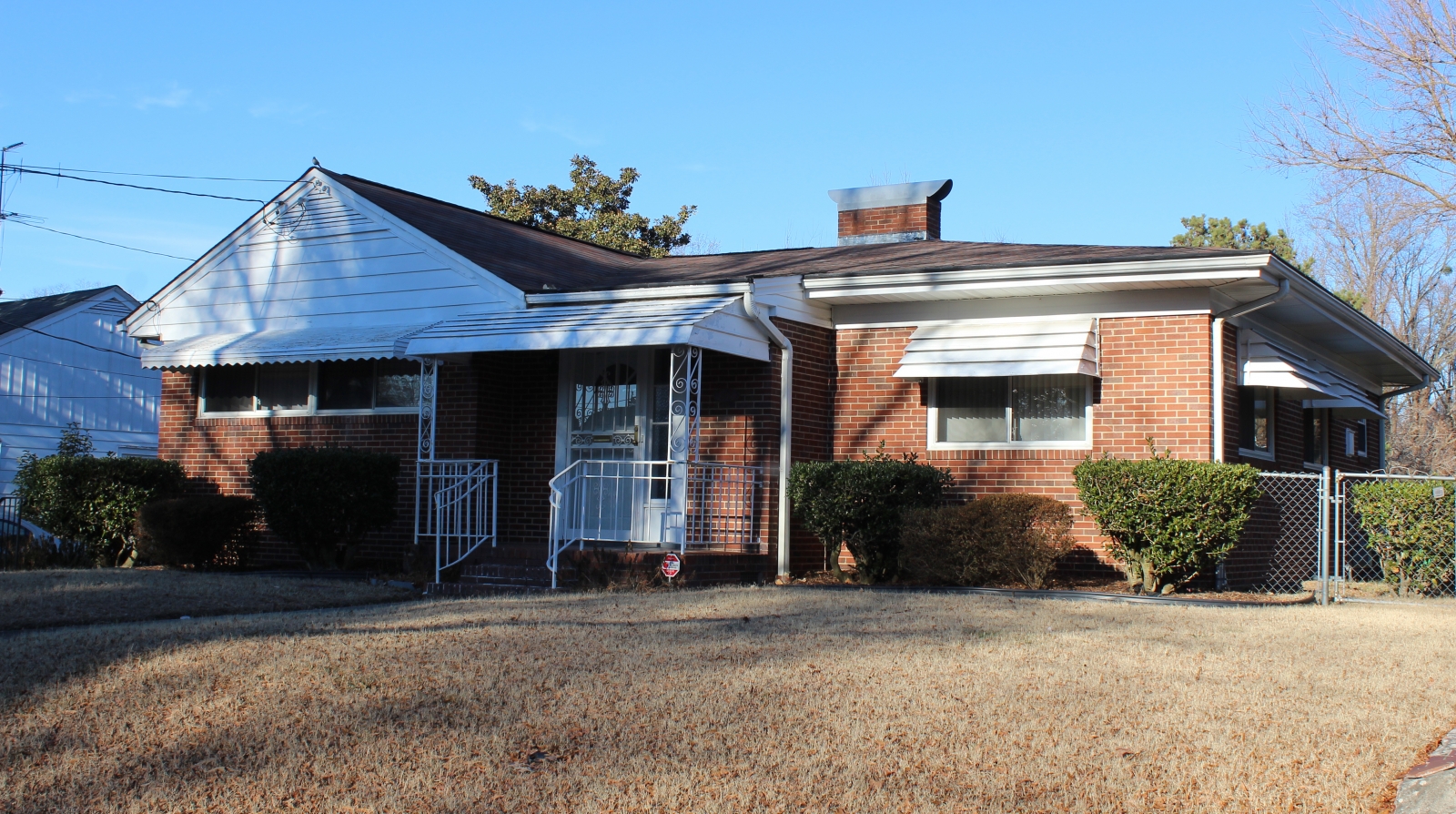 From the National Register Historic District description:
This one-story, hip-roofed Ranch house is three bays wide and triple-pile with a projecting, front-gabled wing on the left (northwest) end of the façade. The house has a brick veneer, deep eaves, an interior brick chimney, and replacement slider windows throughout. The front-gabled wing has a group of four windows, located high on the elevation, and aluminum siding and a triangular, louvered vent in the gable. A four-light-over-four-panel door to the right (southeast) of the front-gabled wing has a four-light-over-one-panel sidelight and is sheltered by a shed- roofed porch and aluminum awning on decorative metal posts. Windows at the left rear wrap the north corner of the building. A brick wall extends along the driveway northwest of the building. County tax records date the house to 1952 and the earliest known occupant is Benjamin F. Smith, a librarian at North Carolina College (now North Carolina Central University), and his wife Dorothy, a public school teacher, in 1955.