122 MASONDALE AVE. – ALMA W. & NOAH H. BENNETT, JR. HOUSE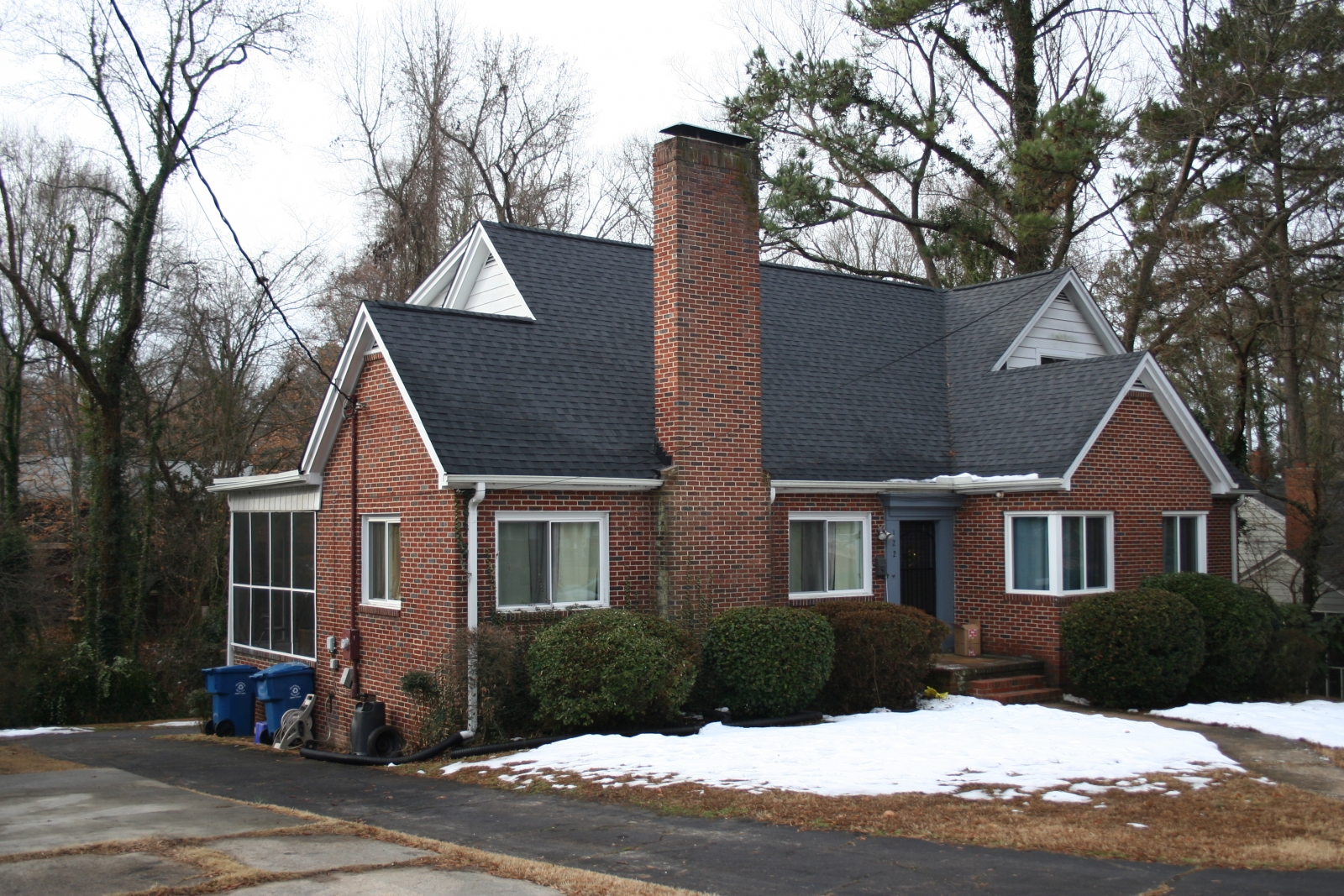 From the National Register Historic District description:
The elongated form of this one-and-a-half-story, side-gabled Period Cottage differentiates it from other post-World War II houses of the type. It is six bays wide and double-pile though the right (west) and left (east) bays are single-pile and are subsequently under lower rooflines. The house has a brick veneer, vinyl siding in the gables, vinyl slider windows throughout, and an exterior front-facing, brick chimney on the façade. A projecting, front-gabled wing near the center of the façade has windows that wrap around its front corners. To the right of the wing is a gabled dormer with vinyl siding and a single, fixed vinyl window. To the left of the wing is a six-panel door with classical surround with flat pilasters, accessed by an uncovered brick stoop. A shed- roofed dormer with vinyl siding extends nearly the full width of the rear (south) elevation and there is a flat-roofed screened porch at the left rear (southeast) supported by square posts. County tax records date the house to 1950 and the earliest known occupants are Noah H. Bennett Jr., assistant secretary and associate actuary, who became the senior vice president and chief actuary at NC Mutual Life Insurance Company, and his wife, Alma W. Bennett, a teacher at Lyon Park School, in 1955.