112 CORA STREET / CORA PLACE
112 CORA STREET / CORA PLACE
built in
1880-1920
/ demolished in
1967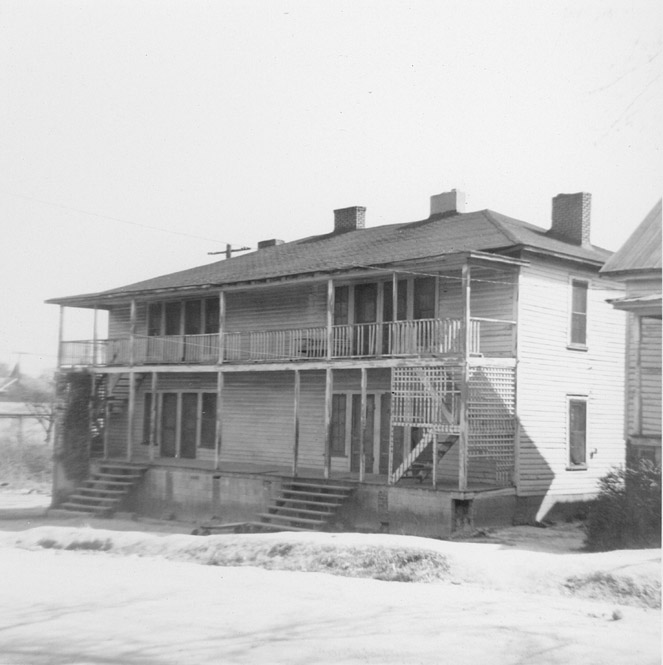 112 Cora St.
(Courtesy Durham County Library / North Carolina Collection)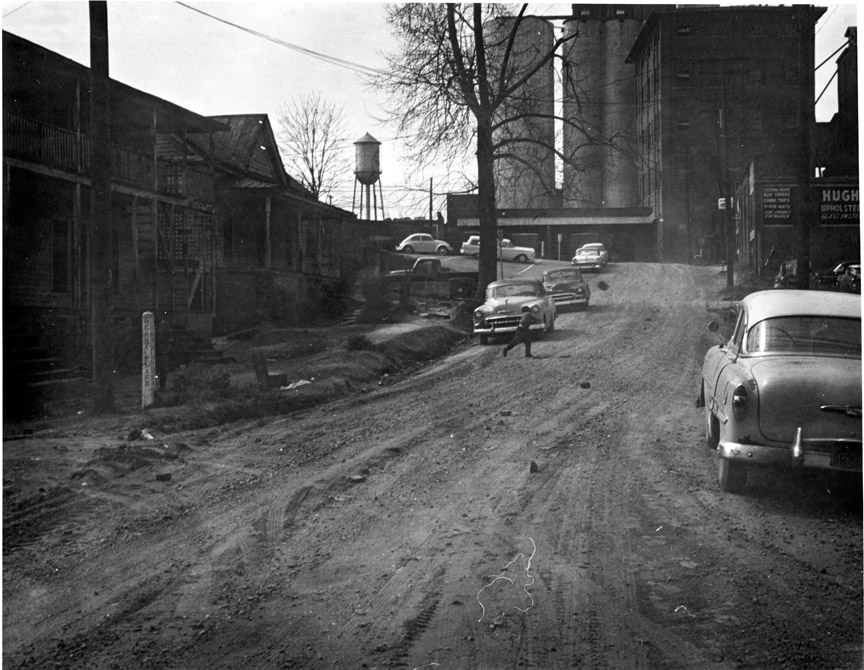 Looking west on Cora Street, 1960s.
(Courtesy Durham County Library / North Carolina Collection)
Cora Street was yet another short, one-block street that ran between McMannen (Mangum) Street and Pine (Roxboro) St., just south of the Southern Railway freight depot. A cluster of apartment buildings on the southern side of the street were arrayed around a small street extending south from Cora Street, known as Cora Place.
These houses/buildings were demolished by Urban Renewal, and Cora Street was closed.
After the demolition of the Southern Railway depot in 1992, Cora Street became a part of the development site for the new county jail. The former path of the street is now part of the parking lot/green space to the south of the jail.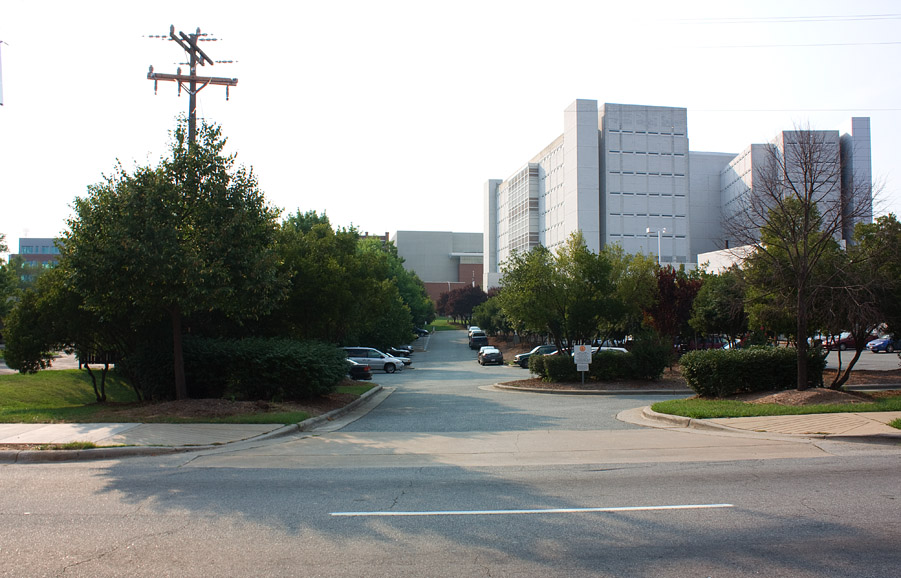 Former path of Cora St., looking west, 08.20.08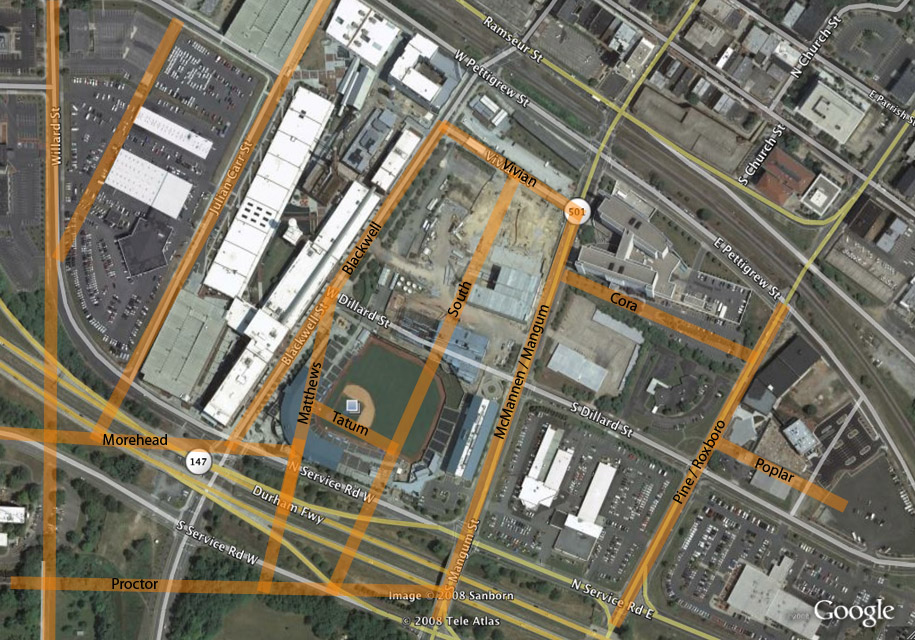 Pre-1970 street grid overlaid on 2007 satellite imagery.
35.992545,-78.900799